When Tribesmen Came Calling: Building an Enduring American Business in Pakistan
"I breathed a sigh of relief. I had withstood one of the toughest tests to date of operating in Pakistan. It was a real defining moment for me and for the company. Many people had told me that, sooner or later, we would come up against a barrier that could not be overcome while fully adhering to our principles. I felt proud that I had just overcome such a barrier. It wasn't comfortable, and I felt threatened at times, not knowing if the gunmen waiting outside were just a bluff – as it turned out they were. We were never again visited in this fashion by anyone asking for help to get gold medals for students or for any other cause. At this moment, I felt that P&G could operate successfully in Pakistan."
Qaisar Shareef concluded in 2011 a career of nearly 30 years with Procter & Gamble, a major American multinational consumer products company. During his career he spent a dozen years living and working abroad as country manager in startup ventures in emerging markets in Pakistan and Ukraine. He also worked in a global role for several years while based in the company's Cincinnati, Ohio headquarters, a role in which he interacted with businesses in almost all regions of the world.  Emerging market subsidiaries that he led over the last two decades continue to thrive today, despite difficult geopolitical circumstances in these regions.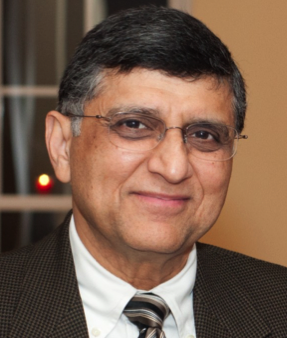 In 
When Tribesmen Came Calling
, Qaisar tells of successfully building American businesses overseas, sharing many learnings about how business success was achieved in these difficult markets in spite of the many barriers to success, and exploring the interplay among business, economics, culture, and politics.
He witnessed historic events that continue to shape Pakistan and Ukraine to this day. He believes above all that at the core of what made P&G successful in these markets was the company's determination to stay true to its longstanding global business principles, while deeply respecting local cultural sensibilities.
Qaisar then brings us full circle back with his return to the U.S. in 2011. He shares in a very personal way challenges facing immigrant communities and particularly the American Muslim community, even as he ponders the future prospects of his native Pakistan.
Author's Note
This is a memoir of my professional life spanning more than 30 years. Along the way there have been many mentors, colleagues, and young professionals who worked alongside me to make our business ventures successful. Importantly, these fine people made it fun for me to go to work every day, particularly in the unpredictable and challenging emerging markets of Pakistan and Ukraine.
During my career at Procter & Gamble many senior managers supported and mentored me, among them John Pepper, Bob McDonald, Werner Geissler, Fouad Kraytem, and Al Rajwani. During my assignment in Ukraine support from Herbert Schmitz, particularly during a tough regulatory crisis, was critical in getting us out of the bind. Upon returning to the United States after emerging market stints, support from my boss Helayne Angelus helped me get readjusted to the developed world. Mariano Martin gave me the opportunity to work in an exciting global role.
Many colleagues and partners, both within P&G and outside, played critical roles in the early days of the startup in Pakistan. Tariq Ismail, who headed up IBL, the distribution division of our joint venture partner, worked tirelessly in the early years to establish the very extensive sales organization that ultimately put P&G brands into 100,000 stores throughout Pakistan. Others in Pakistan whose counsel I constantly sought and valued included Jawaid Iqbal, head of the external relations firm CMC, and Mehmood Mandviwalla, whose sage legal advice helped me avoid many potential pitfalls.
In Kiev, the support of Andrij Bihun, commercial attaché at the U.S. Embassy, was critical in overcoming the challenges P&G faced in dealing with the Ukrainian bureaucracy. Similarly at the U.S. consulate in Karachi, Mary Elizabeth Madden provided important help in overcoming bureaucratic obstacles to the company's flagship detergent plant. Equally important was the involvement and support of U.S. ambassador to Pakistan Cameron Munter.
Over my 30-year P&G career my family and I moved multiple times, from Cincinnati to Karachi to Kiev to Michigan, back to Cincinnati, then back to Karachi, before finally returning to Michigan again and ultimately settling down outside Washington D.C. Throughout these moves my wife Naila made the journey with me and served as our family's anchor. Our kids, Aman and Lena, also moved around with us until they were old enough to go off to college – and in the process they became citizens of the world. All of these challenging moves brought us closer as a family, for which I am eternally thankful.
As I worked on this book, Naila read the manuscript several times and gave me valuable feedback.
Last but not least, without the encouragement and guidance of my friend Ethan Casey, this book simply could not have been written. Ethan read the first sections I had written about my assignment in Pakistan and encouraged me to complete the story. He showed me how to think about broadening the scope of my writing and acted as the editor of the manuscript, reading it multiple times and painstakingly making edits to help improve the flow and language. Importantly, Ethan showed me how to stitch the many disparate pieces into one seamless narrative. With the manuscript now complete, it is Ethan Casey's boutique publishing house Blue Ear Books that is bringing the book to readers. I am deeply indebted to Ethan for his guidance and support and, importantly, for his friendship throughout the process.
I am hopeful that many readers with interest in international business and international affairs will enjoy and benefit from this memoir. Importantly, I am hopeful that people living in the developed markets of the West will find my story of successfully building P&G businesses in emerging markets encouraging. Today, more than ever, we need commerce across the world to help build bridges between peoples and cultures.
Qaisar Shareef
Washington D.C.
June 1, 2017